Tripawds is a user-supported community. Thank you for your support!
Tomorrow's the big day.  I'm excited, nervous, and eager for it to be over.  I've already decided that I won't go to visit Jack in the afternoon, even if his surgery is done and he's recovered from anesthesia in time…I don't want him to get excited to see me and then have to go back to the recovery pen to stay the night.  It was hard enough for both of us the first time.  But he'll be back with me on Friday, hopefully, and if not that soon, then Saturday.  Friday can't come soon enough.
Here's a few pictures of my boy.  Thank you all for being so supportive…I definitely would not have been able to make this decision this easily without this community.
This was his picture on Petfinder.  How could anyone resist that?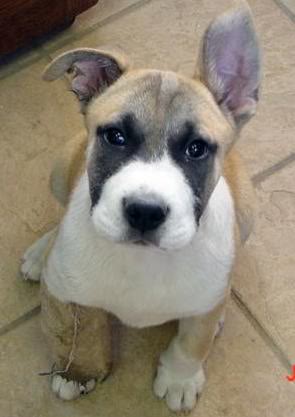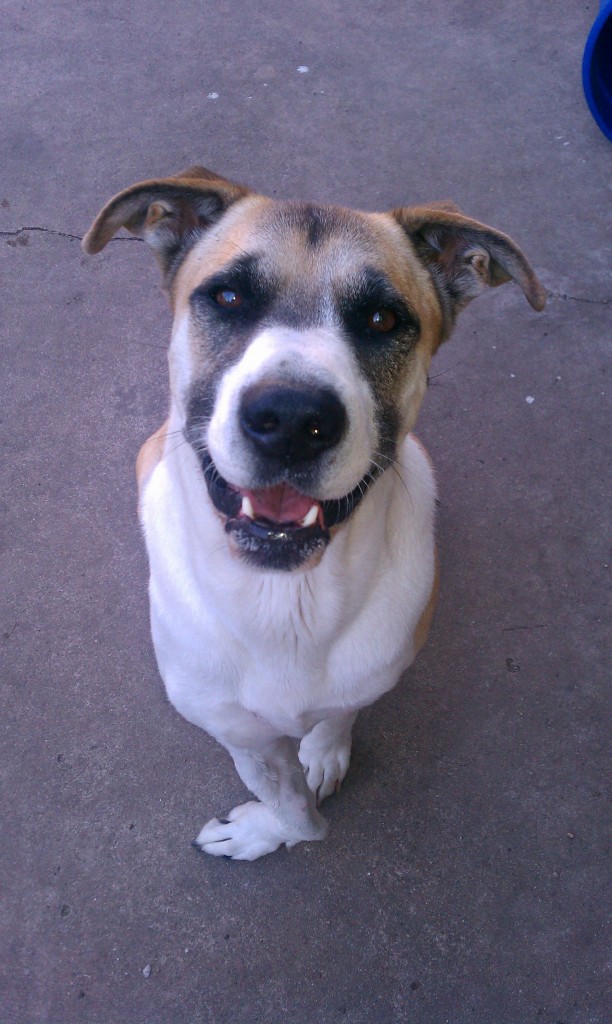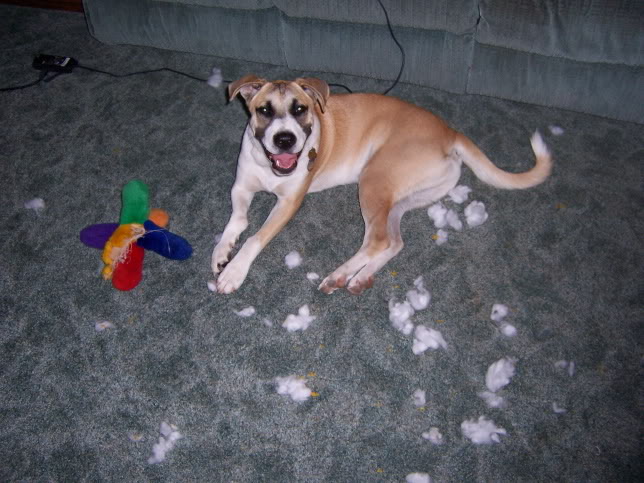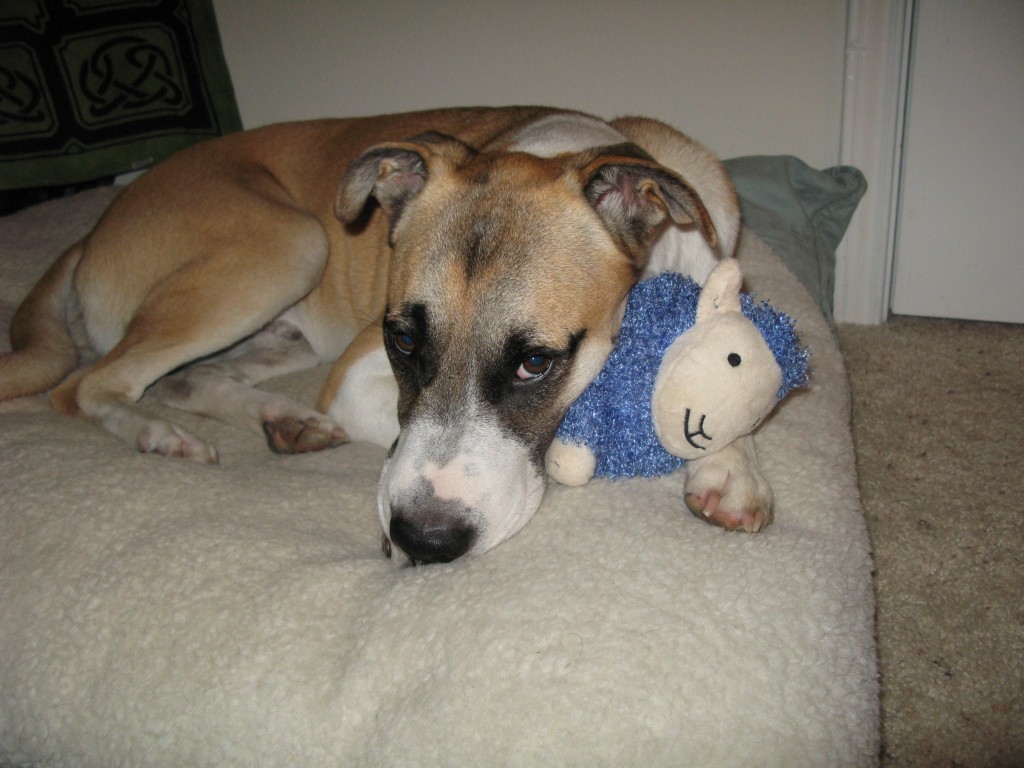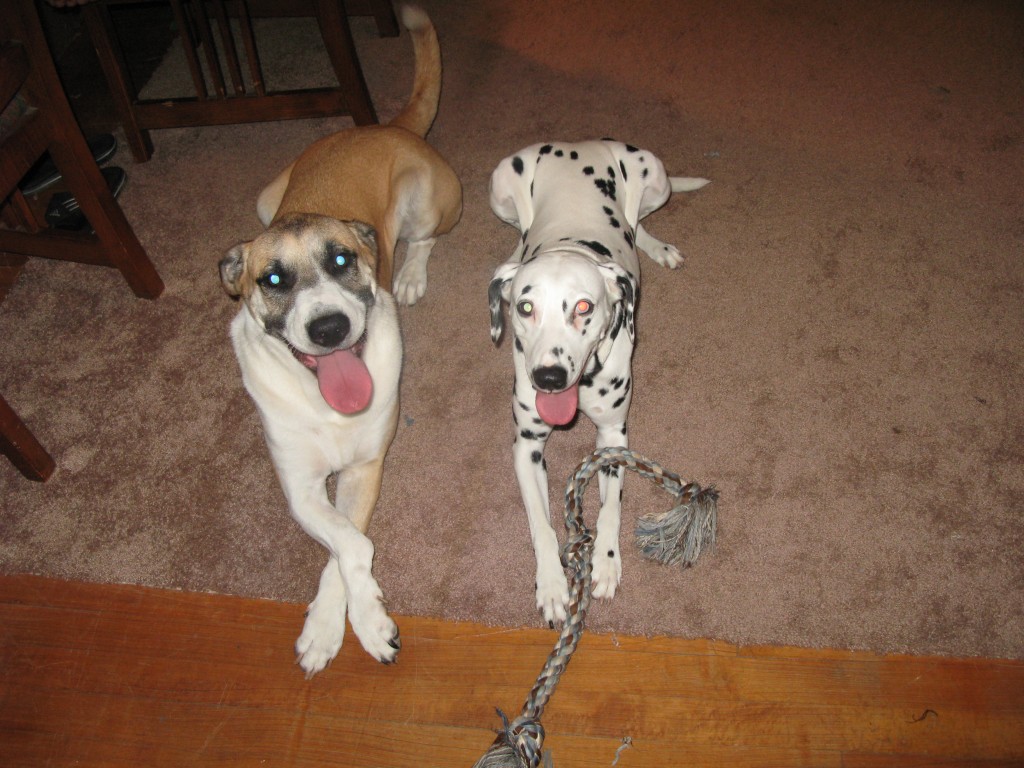 That's his best friend, Abbey (my boyfriend's Dal).  You can really see how crooked his leg used to be.